This thread is for giving donations to our forum to pay for our server and to serve as funds for our future support projects for BOYFRIEND.
Any amount is welcome!

How to donate:
1. Go to Donate or Type any amount you want to donate on the side bar for Donations.
2. You will see this next step
Confirm the amount, then click the Next Step.
3. The next step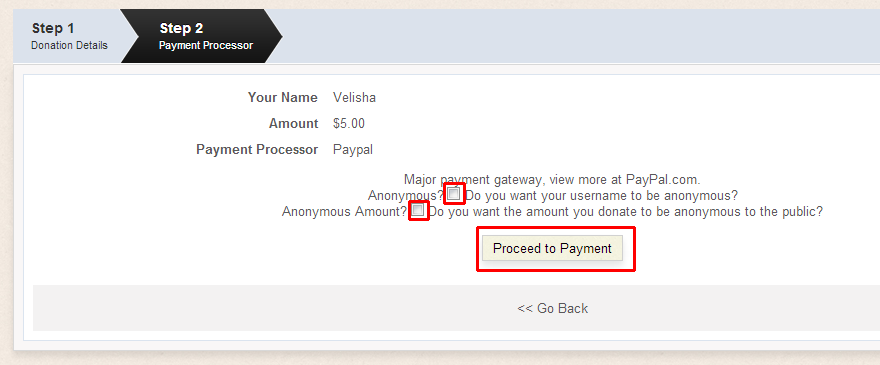 NOTE:
You can hide your username from the Donation list by checking the first box.
You can hide the donation amount by checking the second box.
Click Proceed to Payment
4. This will take you to your PAYPAL account. Login with your account and password, finish the transaction.
5. Post on the thread "Donators List" in this format:
Name:

Date donated:

Amount donated:
6. One of the forum staffs will message you and confirm your donation.
7. IF YOU CHOOSE "ANONYMOUS" for your username and/or donation amount, PLEASE message tsopao to tell her that you donate and how much you donate. We will keep your information undisclosed and off the list, but we still need your info to confirm your donation and keep track on the amount.
8. The money and the donation record are kept by different staffs, and they have to match the paypal amount and the donation record to avoid mistakes and mishandling. We assure you that your donation will go to a worthy cause for Boyfriend and this forum.
Donators will have the privilege of viewing new videos in the "SUBBED VIDEOS" section ONE WEEK EARLIER than the regular members.
They also may have bigger signature 700 x 200 pixels (width x height)