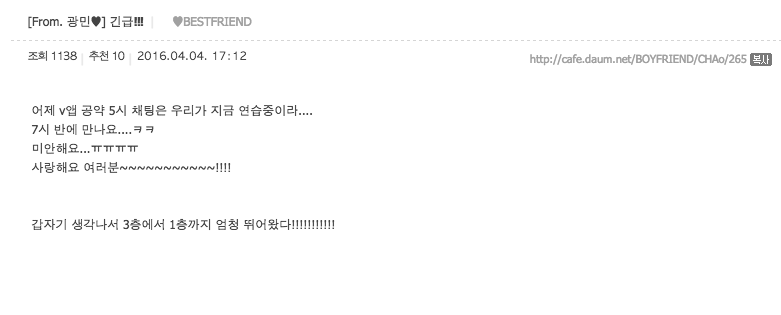 [From. Kwangmin♥] Urgent!!!
The 5PM KST chatting that I promised yesterday on V App, because we're currently practicing….
Let's meet at 7:30PM KST…. ㅋㅋ
I'm sorry…ㅠㅠㅠㅠ
I love you everyone~~~~~~~~~!!!!
I suddenly remembered it so I ran very fast from the 3rd floor to the first floor!!!!!!!!!!!
All Credits belong to STARSHIPent.
Source: BF Official Daum Cafe
Trans: youngmineekkeo {beatrooot} for imyourbestfriend.com