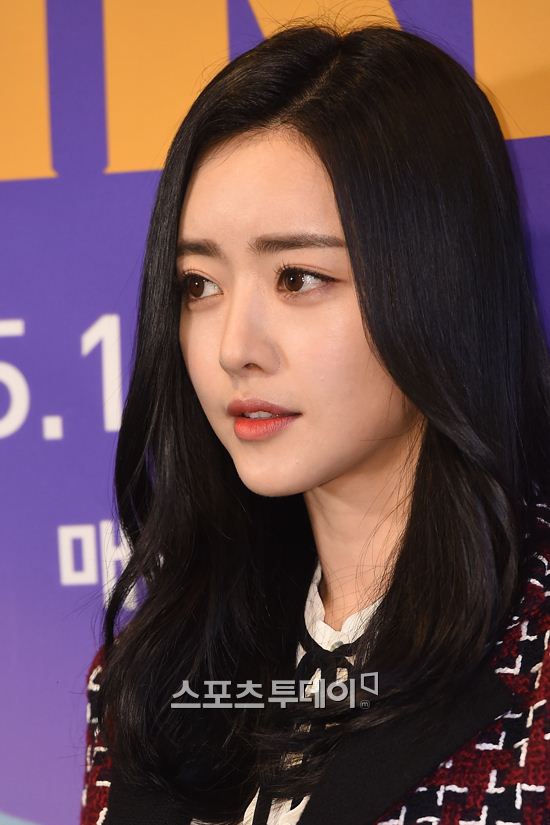 On the 9th at the SinSajang Gallery in Jamwon, Gangnam Seoul, Hong Sooah, Donghyun (BOYFRIEND), Han Sooah, Kim Kwangseob and Director Park Junseok attended the press conference for the web drama '1km Between Him and Me'.
That day, Hong Sooah answered the question "How was her kissing scene with Donghyun". She said "We got it in one go. We didn't have any NGs. It's Donghyun's first time in doing a drama but, he's really good in acting."
Donghyun recalled, "I was nervous because it was my first kissing scene. To be honest, I thought we had to kiss for real. Because we had to do it for real in the musical" and "But fortunately, the director told me. That it's alright even if we don't do it for real. Actually, it's not a kissing scene, we did a toss. We passed something using our lips."
Hong Sooah said, "He said that he was scared after having the kissing scene with me," in which Donghyun replied "That day, it was cold. I was planning to match up the angle (of our faces?) and my lips moved a little bit. Noona was really surprised" and "(My lips moved) because I was cold, I was embarrassed".
Also, Donghyun added "To tell you the truth, I was so nervous since it was my first kissing scene. I couldn't even eat the things that I wanted to eat. The day before (the shoot), I didn't even eat garlic when we were eating Samgyupsal (grilled pork belly)" and caused laughter.
'1km Between Him and Me' is a romantic comedy drama that will show the progress of the 2 main characters, including their meeting and love, who have gotten in a relationship through the app '1km'. It will air exclusively on 'HOTZIL' app on the 10th at 7PM KST.
trans: youngmineekkeo/@beatrooot | source: sportstoday
please take out with FULL credits.