PARTY PLANE VIDEO PROJECT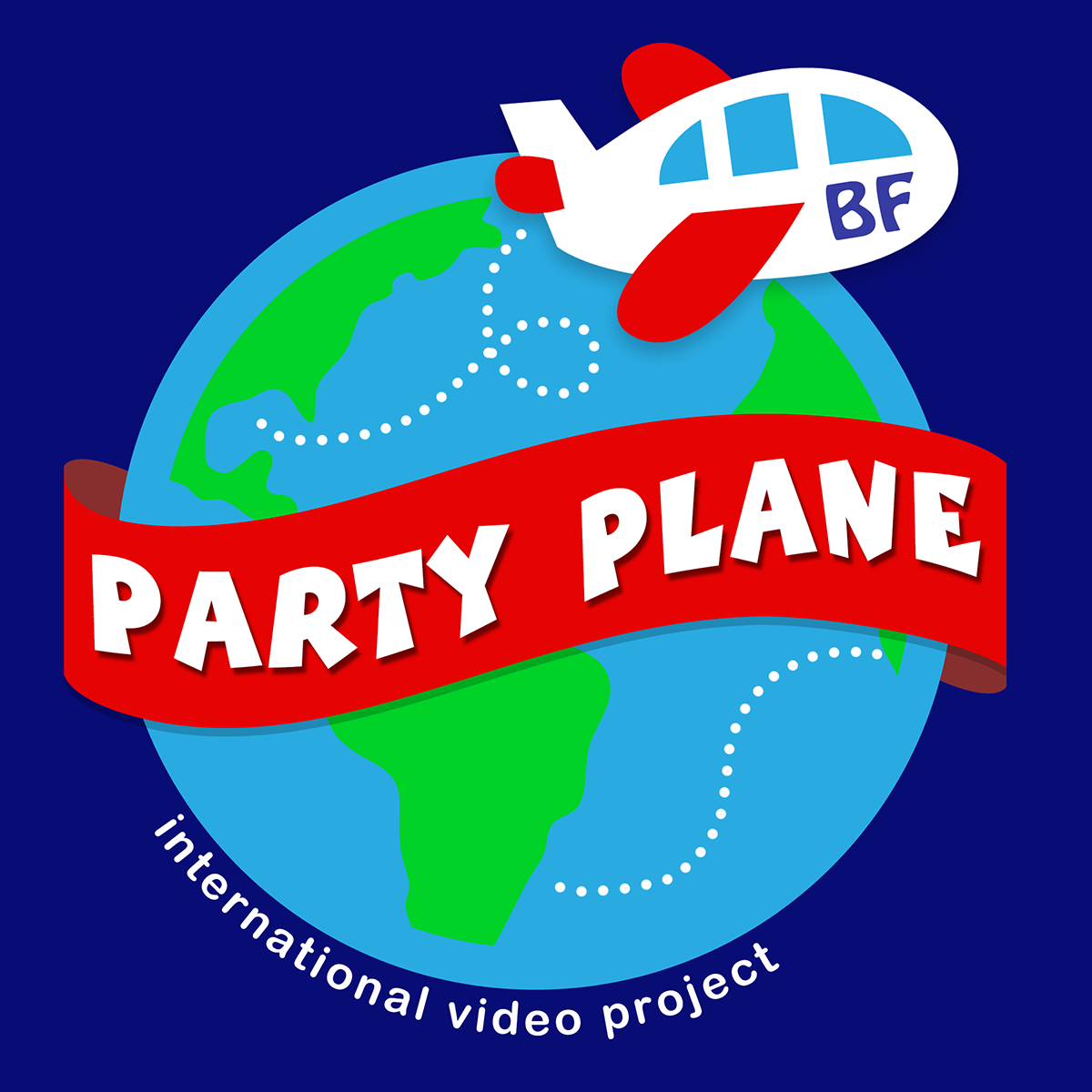 Hello Bestfriends, as we all know every single one of us is missing Boyfriend really badly but have you ever think that Boyfriend are missing us too?

While Boyfriend is not promoting songs, there is also a decline in Bestfriends' activities as well. Some are taking a break and focusing on their real lives, some are supporting other groups and some sadly even left the fandom. Although there are fewer activities from both sides, we still believe that Boyfriend will make a comeback soon, and so will Bestfriends.

I'm Your Bestfriend Forum has two twitter accounts: @BOYFRIENDIntl as the main account for info, translations, and other important stuffs; and @BESTFRIENDIntl for support and others that are still related to our fandom and Kpop fandom in general

Both accounts follow so many Twitter accounts from all over the world. Yes, we notice you. We know what's going on almost every day. We feel you #WeMissBoyfriend

We know that there are Bestfriends who are still active every day. We appreciate it so much. We know that. But does Boyfriend know that?
They might not be checking twitter or know much about Bestfriends since they are not promoting.

Therefore, we came up with this project for all Bestfriends to participate. We are going to show Boyfriend that Bestfriends are still out there, still love them and miss them.


We would like to make a fan music video (MV) using the song "Party Plane".
We will make a full MV with the videos you send in so please participate a lot. We will also send a compilation of all the videos to Boyfriend in a USB flash drive.


What kind of video?
You can send a video clip, message video, song cover. You can make a video parody, create your own dance, and show off your fanart or other skills. Be creative!
The only requirement is that YOU have to be on the video (your & other bepeus' face has to bee seen). The main point is we just want to show Boyfriend our never ending support. Let your feelings reach the boys, Bestfriends!
Here is what you can do:
-Record your own MV of Party Plane. Make your own music video or video parody, show Boyfriend your creativity.
-Record your song cover of Party Plane. It can be a full song or just a chorus.
-Record a video message, telling them how much you miss them and still support them. Please make sure you speak clearly. Holding a message sign will be better.
-Record a group support video. Ask your fellow Bestfriends to meet up and record your video about anything fun you do together. Show off your fanbase activities!

Notes:
-Please record more than 1 video. We will edit them, so please give us options to pick the best for the result.
-Please try your best to make a good video: Enough lightning, not shaky, clear voice/sound, decent resolution, etc.
-Make sure your background is clean if possible, so the viewer won't get distracted. We encourage you to record the video in a famous landscape of your country.
-Please check the camera focus before you start.
-Please make you video landscape if possible, not portrait. You can record your video from webcam, digital camera, tablet or smartphone.
-Try first & have fun. Don't be too stressed out about the outcome.

Send us your video via:
-Upload on your youtube and send us the link.
-Upload to your google drive and send us the link
-Upload to any of online storage and send us the link.
-Attach and send to our project email: imybf0526 at gmail dot com
- Upload to our project online drive on Mega. Please PM us for details.

Prize:
Everyone that participates on this project will participate in a draw for 2 amazing prizes

Prize 1: 1 Boyfriend Album (to be announced)
Prize 2: 1 Boyfriend Start up! plastic L folder


Deadline:
The deadline for this project is 15/12/2015
Special Notice for Bestfriends who are going to see/watch Boyfriend in events:
You can record yourself and your friends before-during-after the events (while waiting in line, after the concert, etc)
Make a short video of you and all your friends saying hi to Boyfriend, tell them about yourself and how much you love them. Show them your signboard and send message to your bias! Make sure Boyfriend know where you are from (city/country) so they know they have fans from all over the world.
Make as many videos as you can. Show Boyfriend your fanbase power!
Please participate a lot & do read the meaning behind Party Plane Lyrics:


Hey! What are you doing right now?
I want to see you

I can't control my heart anymore
Don't tell me that I'm crazy

I'll fly immediately to wherever you are
Neva, neva, neva going down
Flying at ultra high speed boom!
I'm a flyer, ain't no liar
So, where shall I go?
I can't stop this!
A journey to search for you

Boyfriend go around the world
For our meeting
Boyfriend go around the world
Around the earth


Straight ahead yeah
Into the light
I'll come pick you up: around
Without stopping yeah
I'll exceed sorrow and
Fly away with you: around
We'll be together!
No matter where you are
I'll come back to you: around
Round and round
and round and round
Yeah, it's for you

There will be days that are no good
But, never… don't never give up

Beyond the sea and mountains too
We'll fly away into the future
Ride on, now ride on,
No matter where, we'll fly straight
Don't cry, up in the sky
The place of promises is so close!
I'll come and pick you up

Boyfriend go around the world
Let's fulfill our dreams
Boyfriend go around the world
We'll even go around the galaxy

Straight ahead yeah
Into the light
I'll come pick you up: around
Without stopping yeah
I'll exceed sorrow and
Fly away with you: around
We'll be together!
No matter where you are
I'll come back to you: around
Round and round
And round and round
Yeah, it's for you

So, don't be afraid
Go around the world with me
There's so much I want to talk about

Our clasped hands will be our wings
Let's break through the clouds

Boyfriend go around the world
Boyfriend go around the world
You and I go around the world
We go around the world

Boyfriend go around the world
For our meeting
Boyfriend go around the world
Around the earth

Straight ahead yeah
Into the light
I'll come pick you up: around
Without stopping yeah
I'll exceed sorrow and
Fly away with you: around
We'll be together!
No matter where you are
I'll come back to you: around
Round and round
and round and round yeah

Take off just now


English translator: misomi@tumblr
For Japanese/romaji lyric, click here

You can watch Party Plane live HERE
Cr: Boyfriend Turkey