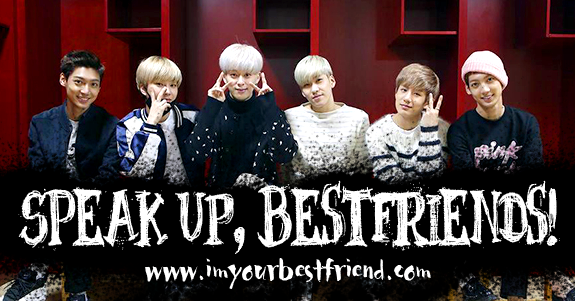 If you are looking for something to do while waiting for Boyfriend's comeback, you can contribute to our beloved fandom by speaking up your mind!
Do you like to give your opinion to others?
Do you like to debate about the pros and cons of a certain subject?
If you have the will to help but not enough time to actually take part in a project & others, you can help only by giving your opinion. Easy, right?
Minimum requirements:
- Open to everyone
- Love Boyfriend & have at least 1 bias in Boyfriend
- Care enough about Boyfriend & Bestfriend fandom
- Have a creative mind
- Love to give your opinion about anything
Limited spots only, so sign up now.
Please leave us your contact info (your social media account or email) via:
Reply below (you have to login with your forum account)
DM our twitter @BOYFRIENDIntl
Email us info@imyourbestfriend.com
PM admin here
thanks to tsoul for your help