[NEWS] 150731 'Popular Idol' in China 'BOYFRIEND Minwoo', receives forest as a birthday gift from fans

This fall, a forest under the global star's 'BOYFRIEND Minwoo' name will be created. While the forest was led by 'Minwoo forest project fan union', this star forest will be created by a tree planting social entrepreneurs 'Tree Planet' (starforest.org).
This project has been prepared by the fans to celebrate Minwoo's 21st birthday.
The fanclub representative who arranged the project said, "In order to give Minwoo a gift he can never forget, we have decided to go with the star forest project" and "As Minwoo's fan, there's a big sense of achievement and pleasantness that we can feel upon doing something good".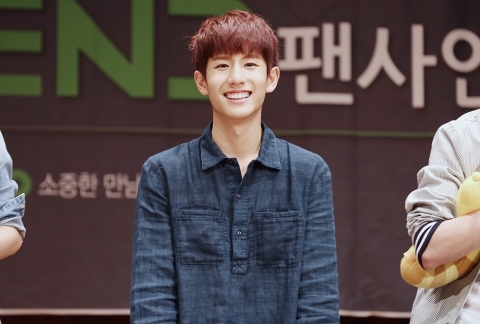 'Minwoo forest project' was led by international fans from China.
Even in regards with how the 'Minwoo forest project' was led and made possible by international fans from China, it is just noteworthy. Also, 8 months ago, 'BOYFRIEND' have received 'Most Potential Korean Artist' Award in the biggest music awards 'Yinyuetai V Chart Awards', illustrating their big popularity in China.
Tree Planet's CEO Kim Hyungsoo stated, "The Star Forest that started in 2012 has been receiving a lot of attention from China lately. Tree Planet will continue to work hard and acquire more local lands to address environmental issues in Korea and China together with the fans".
**Here's the certification of Minwoo's Forest in courtesy of the fanunion who led the project: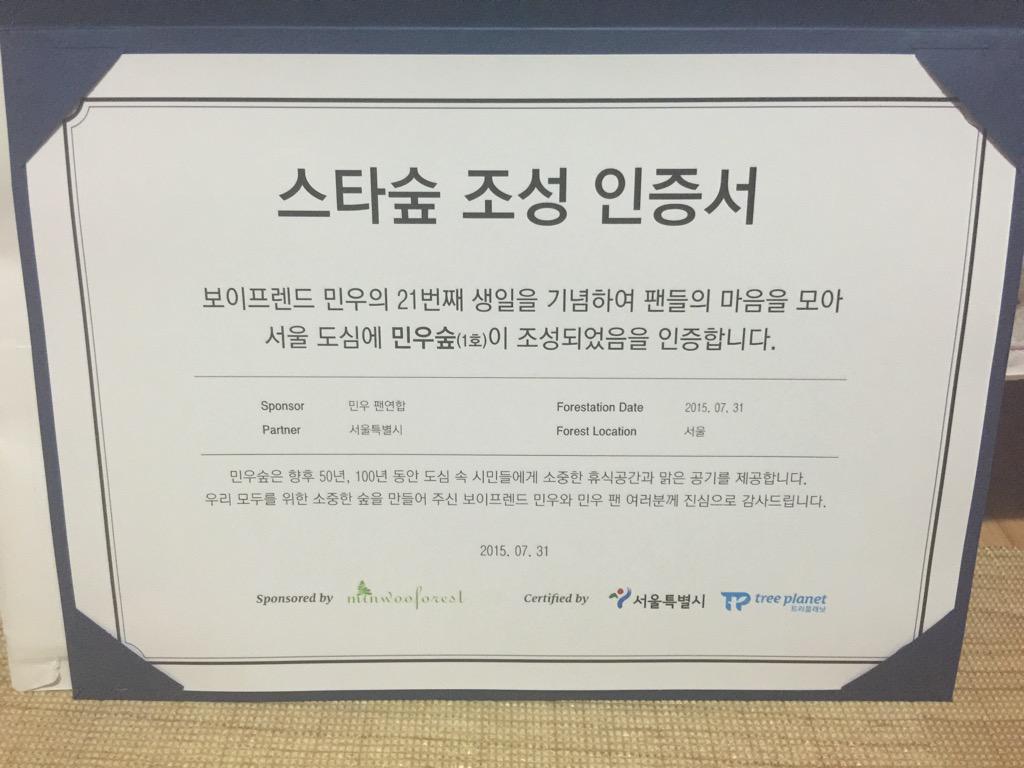 "Star Forest Creation Certificate"
Fans' hearts combine to celebrate BOYFRIEND Minwoo's 21st Birthday
We confirm the creation of Minwoo Forest in Seoul City.

Sponsor: Minwoo Fan union
Partner: Seoul City
Forestation Date: 2015.07.31
Forest Location: Seoul


source: daumnews
~© trans: youngmineekkeo {@beatrooot} for imyourbestfriend.com