Dear Bestfriend,

This is your admin, Velisha.
I know you all have been waiting for the winner announcement. Unfortunately I've been busy lately and I could only draw winners from Promote The Forum & 2015 Anniversary Message Giveaway. For the Boyfriend Exam giveaway, I haven't finished checking all the answers submitted. Many of you sent them on last minute, so I haven't had the time to check those. But I will announce it next week. So don't worry, and please forgive me for the delay.

Again, the winner was randomly picked by old fashioned way.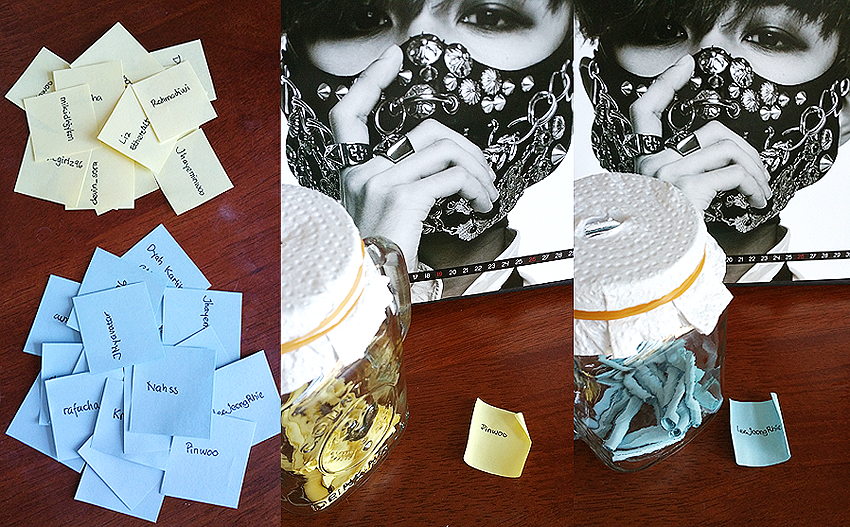 Here are the winners: (forum username)

Promote The Forum Giveaway: LeeJeongRhie
Prize: Boyfriend Japan Official tote bag from Love Communication Seventh Mission concert + goodies

2015 Anniversary Message Giveaway: Pinwoo
Prize: Boyfriend in Wonderland poster (rolled up)

Please PM me with your address in this order:

Full name:
Street name, house/apartement number:
District/City:
Province/State:
Country:
Postal code:
Phone number: (house or mobile phone)
NOTE: if you don't reply/respond within 20 days, we will pick a new winner.

Thank you for all the participants. Don't feel down, because we will have giveaways in the future. Keep checking the forum and follow our Twitter @BOYFRIENDIntl

We are having Minwoo's Birthday Giveaway at the moment. You can win this exclusive Minwoo sticker from Boyfriend Official Fanclub Bestfriend Japan, which you cannot get anywhere else.

Please head over to HERE for more details. Opens for all forum members, including staffs.





I would also like to say to all Moslem Bestfriends, on behalf of I'm Your Bestfriend Forum, Happy Ied Mubarak to you and your family. May your holiday filled with blessings and forgiveness. Please forgive us for our mistakes and poor conduct. Let's start anew with a sincere heart.

Let's support Boyfriend together!
Cheers,
Velisha