Dear Bestfriends,

This is your admin, Velisha.

It's been 4 years now since Boyfriend's debut. Some of us knew Boyfriend from the beginning, some are later. It doesn't matter as long as you are a Bestfriend. It's been a wonderful 4 years and it's fun to watch Boyfriend growing up and change for the better. Although I must say some sides of Boyfriend are still pretty much the same (Don't Donghyun and Minwoo age at all? They just become cuter and cuter by the day! #notfair)

The boys came a long way. From cute and boyish image to more manly and cool image. They may not achieve #1 many times, but you should underline what's important: They are having fun being Boyfriend. So far they don't have major issues or significant problem that worries us. Their company treat them right. They work hard, they enjoy their stage & promotion, they are healthy and as you all can see, they can still hang out with friends and enjoy their freedom like normal people. That, above all, is far more important than how many trophy they won. Don't you think so?

We accomplished our Boyfriend's 4th Anniversary Project. Thank you for all your messages.
We decided we didn't send them a cake because we were not sure if they would be in Korea on May 26 due to their European Tour. However we still sent them something to commemorate their meaningful date.

We also didn't buy them branded stuffs or expensive gifts, because well… it's expensive. We picked stuffs that are memorable, personal and more of a keepsake (these aren't cheap either).

Hourglass engraved with "0526~ing with BF"




This hourglass is a symbol of time we stay with Boyfriend, and we will always be there for them.

Decorated pillow with their birthdates on it


G-clef note shaped bottle opener, engraved with "BF 05.26.15"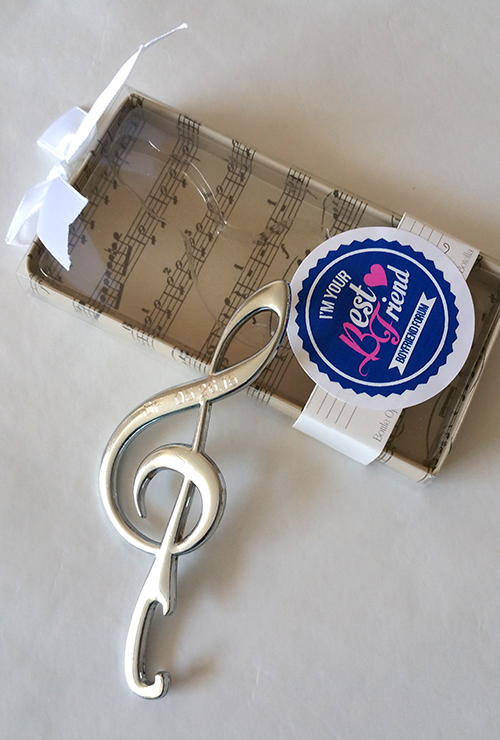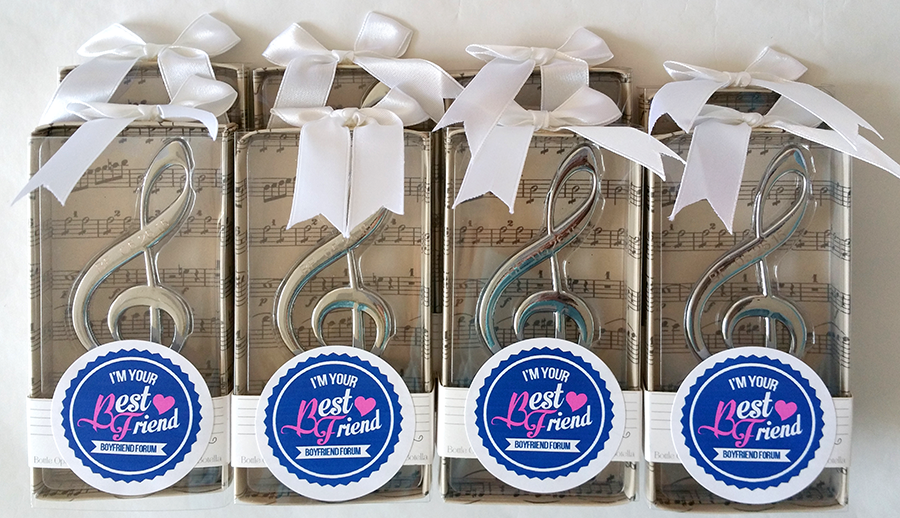 We sent them 20+ pieces of these, so their hard-working staffs can also have it as a keepsake of Boyfriend's important date.

Message book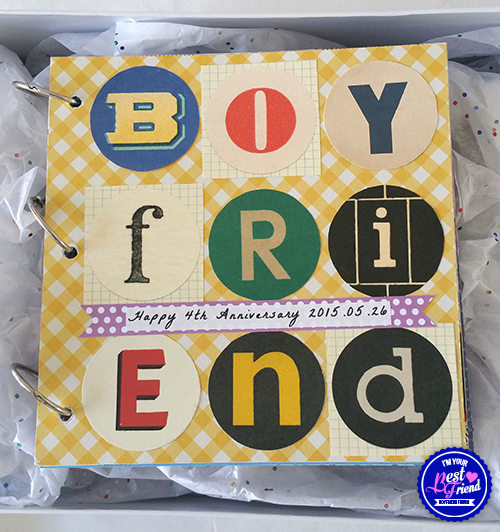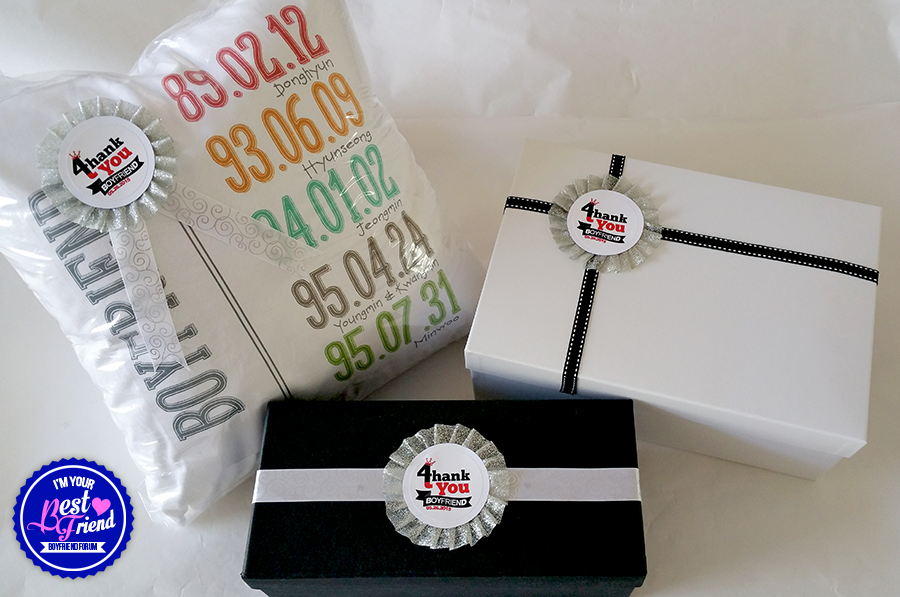 Thank you for sending us your messages. Please participate again for our future project.
If you guys have project for Boyfriend, please let us know or post in the forum so you can reach more Bestfriends to participate.

Cheers,
Velisha