Dear Bestfriends,
Thank you so much for participating in all of our Anniversary Events. Today we will announce the winners!
*All drawings are made by random pick. The names who are already won something got taken out for no double winning*
I'm Your Bestfriend Forum 1st Anniversary Giveaway:
1 Janus album: Thais Yamauchi
1 Obsession mini album: YoungYan07
1 Kpop album of your choice worth up to $20: KaniaSukma
Promote The Forum Giveaway:
1 Boyfriend USA Showcase Lightstick: lovelynutz
All About Boyfriend Contest:
1 I'm Your Boyfriend DVD: Soul_BF
Selling: Boyfriend! Contest
1 Iyah album: Joongki
Bestfriend Storytime Fanfiction Contest: Summer Edition
1 BOYFRIEND Season Greeting 2014 Poster & Korean Bromide magazine with Boyfriend article in it: Xamikun - Story title: Acrophobia
Boyfriend MV Reaction Video Contest
1 I'm Your Bestfriend Forum tote bag: bestfriend32 & bestfriend72
I'm Your Bestfriend Forum Happy 1st Anniversary Message Giveaway
1 Boyfriend Obsession poster: Shirayama Yukiko
Congratulations to all winners!!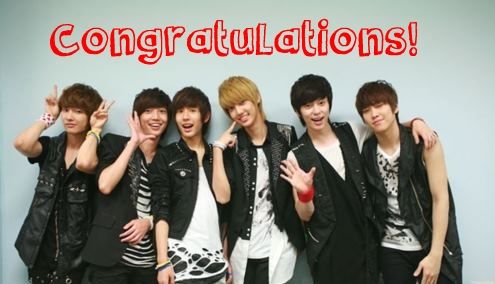 PS: all winners please PM Admin HERE and send your complete mailing address.
For all of you who didn't win this time, please wait for another contest/giveaways in the future!
Please take your time to browse and read all their submissions, because THEY ARE ALL AWESOME & deserve a round applause. Bestfriends jjang~~~
[2014 Anniversary Event] Promote The Forum

[2014 Anniversary Event] I'm Your Bestfriend Forum 1st Anniversary Giveaway
[2014 Anniversary Event] I'm Your Bestfriend Forum 1st Anniversary Message

[2014 Anniversary Event] All About Boyfriend Contest

[2014 Anniversary Event] Bestfriend Storytime Fanfiction Contest

[2014 Anniversary Event] Selling Boyfriend! Contest

[BOYFRIEND Comeback Event] OBSESSION MV Reaction Video Contest
Cheers,
Velisha