Hello Bestfriends,
We are trying to put together a database about BOYFRIEND fanbase in the world.
First step, we are focusing on regional fanbase, based on country or city.
Note: general fanbase without any country/city base will not be included on this part of database (for example: I'm Your Bestfriend Forum - general/not region based)
If you see your fanbase here, please check if the information is correct. If not, please let us know so we can correct it. You can add any picture/logo or other info about your fanbase.
Let us know by replying here/comment or tweet to @BOYFRIENDIntl or email us info@imyourbestfriend.com
If you don't see your fanbase here, kindly send us info about:
Fanbase name:
Location:
Web:
Twitter:
Short info:
+ logo if available
Thank you.
--------------------------------------------------------------------------------------------------------------------------
Boyfriend Australia

Web: http://boyfriendaus.wordpress.com/
Twitter: @BoyfriendAUS
Location: Australia
Bestfriend Chile


Web: www.facebook.com/BoyfriendBestfriendChile
Twitter: @ChileBoyfriend
Location: Chile, South America
Boyfriend Indonesia (BFI)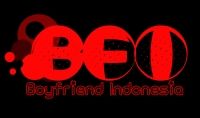 Web: http://boyfriendindo....wordpress.com/
Twitter: @G_Boyfriendindo
Location: Indonesia, South East Asia
[on going update]