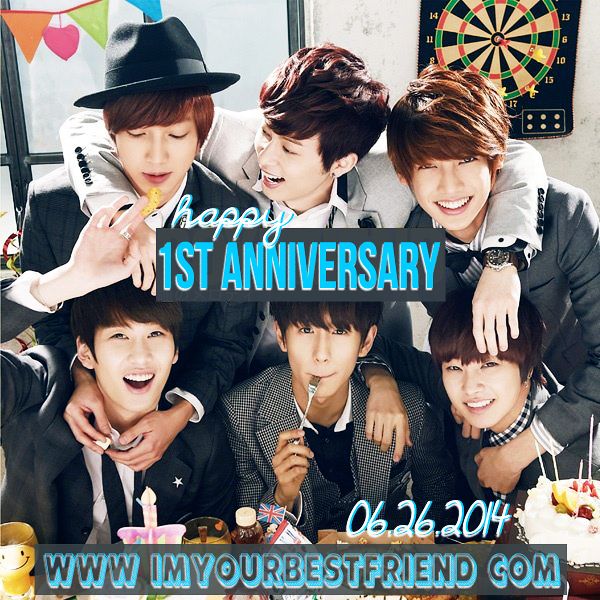 Hello Bestfriends,
Today is our very special day, 1st Anniversary of I'm Your Bestfriend – Boyfriend International Forum!
Exactly one year ago, we launched this forum and we picked the same date as Boyfriend's anniversary.
We are happy to see that this forum has grown from nothing to at least something. We try our best supporting Boyfriend and represent International Bestfriends from around the world. We bow our heads to admit our flaws and lacks in many things,but we also bow to you, Bestfriends, for being an awesome fandom.
Please let this forum be your home, as long as you love Boyfriend. No matter who you are, where you're from, what language you speak of, you can always connect with fellow Bestfriends here. And together we will support Boyfriend today and tomorrow.
Thank you for an amazing year, for all your participation and help for the forum and its projects. Even just visiting and posting in the forum means a lot for us. We, the staffs of I'm Your Bestfriend Forum, will continue to represent International Bestfriends for Boyfriend.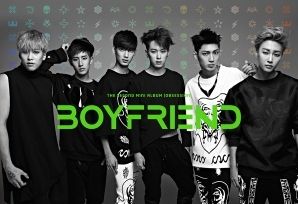 To celebrate our 1st Anniversary, we are giving away 1 Boyfriend Obsession poster. This giveaway is open to all Bestfriends. Just (register and) login to the forum, and leave a message here in this topic as a reply/comment. You can write anything, tell us what you think about the forum, your experience from hanging out in the forum, your ideas, your suggestion for our improvement or just a cheering message. But it's your message to us the forum, not to Boyfriend, okay?
Please tell us where you are from too or any short introduction about yourself if you want, because we always love to know our fellow forum members. We are Bestfriends, right?
One lucky member will get 1 Boyfriend Obsession poster from a random drawing. This giveaway will be closed at the end of the day of June 30, 2014. So please leave us a message here before that.
Note: IMYBF Staffs are allowed to join the giveaway, unless you want to waive the prize because you already/will get one yourself (for people who already buy the album/poster)
But please don't hold back from writing down your complain or message ehehehe
And please join our other Giveaways & Contest:
We also host a birthday project for Minwoo on July 31, 2014