Now you can create a blog in this forum!
General Rules apply for all Local Blogs, please follow the rules.
How to create a blog:
1. Go to the main page of the forum. On the tabs under the header, click tab BLOGS
2. Click Create a blog.
3. Click the little box for "I have read, understand and agree to these terms of the Blog usage" then click "Continue"
4. Fill out the name of your blog
5. Fill out the description of your blog
6. Choose a blog type:
Local Blog: the blog is inside the forum under your forum account
Link to external Blog: link to your blog outside the forum (wordpress, tumblr, etc)
then click "Continue"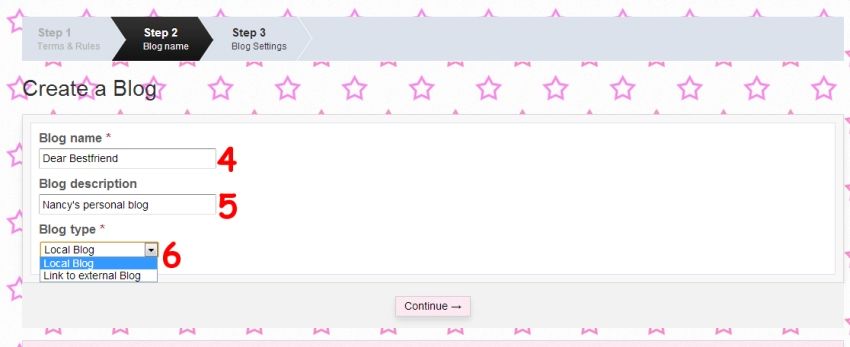 7. Choose the permission to view your blog.
Friends Only: only for friends you added on your forum profile
Private Club: you can create a private club=group of certain people whom you allow to view your blog
8-9-10 Choose additional setting for your blog
11. Choose default setting for your entry
12. Choose default setting for the comment for your blog. "Moderate" means you can approve or disapprove comment before it shows on your blog.
13. Click "Save"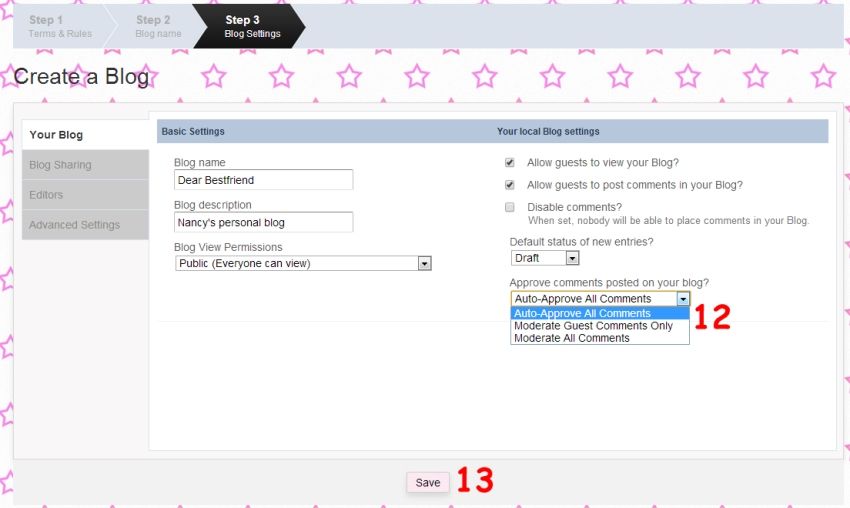 14. If you pick "LINK TO EXTERNAL BLOG" on #6 above, it will redirect you to this, where you fill out the link to your external blog (Tumblr, blogspot, wordpress, etc)
15. Choose the permission setting for viewing your blog
16. Click "Save"
As a result you will have this on your Blog List



If you want to create another blog, repeat from the beginning. You can make maximum 25 blogs for your account.
To change the setting or edit your blog, click "Manage Blogs" on your profile.
If you have any question, please feel free to post it here in this thread.